Engine Repair
We offer all types of services that can help you get the most engine performance.

Wheel Alignment
Professional wheels alignment service is important to the health of your car.

Fluid Exchanges
Oil is not the only fluid your vehicle needs to keep it running safely and reliably!
Repair Services
To keep your vehicle running properly at all times, we offer a number of services that are carried out by our certified, expert auto service and repair technicians who have years of experience performing everything from oil changes to a complete engine overhaul.
We use high-tech diagnostic equipment to guarantee your vehicle is repaired and/or serviced correctly the first time around, and we only use the highest quality replacement parts, filters, oils, and components when it comes to your car.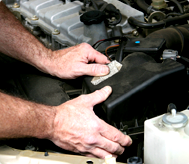 The Fast & The Power is a full-service preventative,
maintenance and auto repair center, providing comprehensive car care services for your domestic or import vehicle to keep it running at full power. For questions, feel free to contact us or send us an email, and our experts will help determine what needs to be done.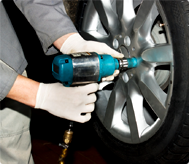 We want our customers to have the opportunity
to feel comfortable in their vehicle. You can leave the repairs and services to our professionals, but please don't hesitate to ask us questions about why a service is needed or how it occurred. Give us a call, and we will be happy to speak with you.
Whether you have a car that's been sitting a little too long or a fleet that needs a basic check, we can get your vehicle back on the road quickly, and we work with your insurance company to ensure you get the best repair job at a competitive price. To schedule an appointment or find out more about what we can do for your vehicle, contact us at +357 25 552522.
Services Options
Times are changing...cars are changing. One of the biggest changes in today's automotive industry is the perception of a "tune-up."
Remember, how your car runs, how you drive it, and how its fluids, old parts, and tires are disposed of all have serious consequences on the environment.
Spare Parts
We only use the highest quality replacement parts, filters, oils, and components.
One of the most important things a customer wants from his professional installer is a warranty. That's what you'll find when you choose a certified service center.